Zaffart 2018
Client: Sardinian Electronic Labels Association
Services: branding, graphic design, web design
Year: 2018
Poster design, brochure design and web design
For the cultural event Zaffart I did the poster design, brochure design and web design and development, plus I also designed the branding.
Zaffart is an event held in Villanovafranca (Sardinia – Italy) every year in early November, coinciding with the harvest of saffron, a product that is grown almost exclusively in these lands of the island in the centre of the Mediterranean. It is an event that unites music, gastronomy, art, archaeology and nature.
The website is made with custom web design on WordPress platform. The different sections of the website present the event, the different activities that animate it, the artists that participate and the sponsors that year after year make Zaffart a reality. All together make this wonderful experience possible.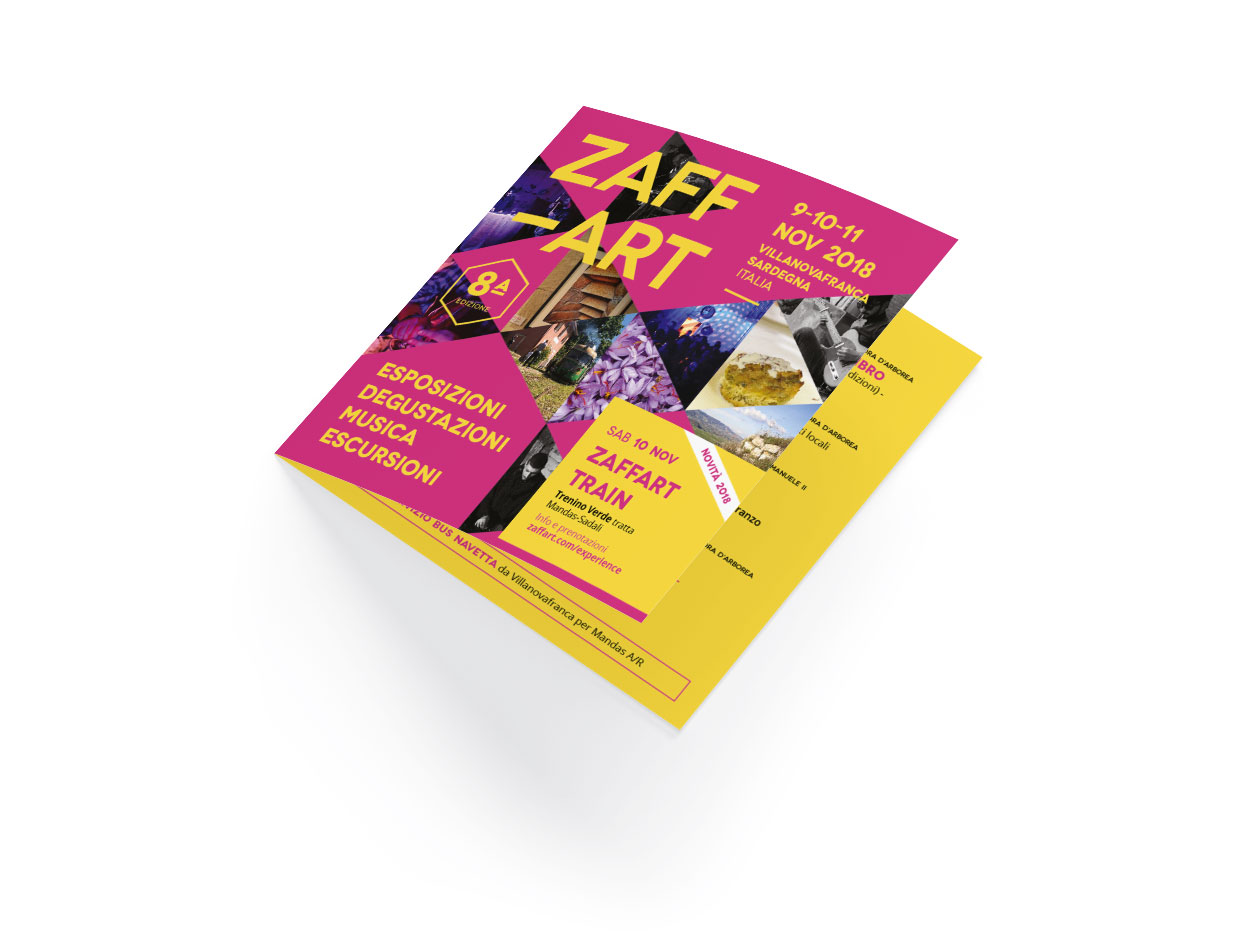 The web is the main means of promotion of the event and thanks to the advertising on social
social media advertising, many people will be reached.